---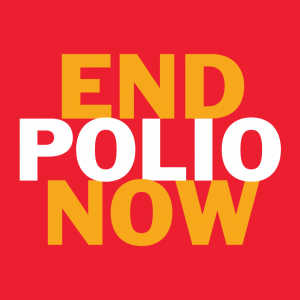 Here are the current Wild Polio Cases as of October 9, 2019:
Total Wild Polio Cases in 2019: 88
Total Wild Polio Cases in 2018: 33
Afghanistan: 16 cases in 2019 (compared with 15 for the same period in 2018)
Pakistan: 72 cases in 2019 (compared with 4 for the same period in 2018)
---
October is Polio Month in our District:
$25,000 DDF Challenge – If Clubs raise at least $25,000 for Polio during October our District will contribute $25,000 DDF to fight Polio and thanks to Matches from our Foundation's World Fund and the Gates Foundation, that $25,000 will turn into $150,000!!!. Club contributions MUST be sent to our Rotary Foundation during October! NO Club Confirmation Form is required (Foundation MCR will be used to track contributions).
World Polio Day Carnival, Thursday, October 24, 2019:
Segra Ball Park in Columbia, SC (11:00am to 2:00pm)
Event to create awareness for Rotary's fight against polio. There will be food, beer tasting, games, prizes and fun. Free Admission.
Everyone is invited: Rotarians, Family, Friends & Neighbors.
See attachments for more information including a Press/News Release & Sample World Polio Day Proclamation.
In 1985 Rotarians made a promise to the children of the world to eradicate Polio from the face of the earth… We keep our promises! Thank You to all Rotarians for your continued support to eradicate this terrible disease,
Bernie
End Polio Now Chair
District 7770