---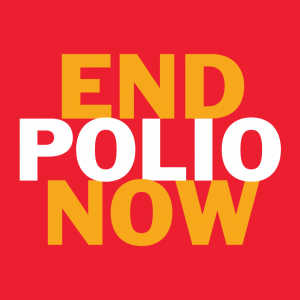 Here are the current Wild Polio Cases as of October 9, 2019:
Total Wild Polio Cases in 2019: 88
Total Wild Polio Cases in 2018: 33
Afghanistan: 16 cases in 2019 (compared with 15 for the same period in 2018)
Pakistan: 72 cases in 2019 (compared with 4 for the same period in 2018)
---
October is Polio Month in our District:
$25,000 DDF Challenge – If Clubs raise at least $25,000 for Polio during October our District will contribute $25,000 DDF to fight Polio and thanks to Matches from our Foundation's World Fund and the Gates Foundation, that $25,000 will turn into $150,000!!!. Club contributions MUST be sent to our Rotary Foundation during October! NO Club Confirmation Form is required (Foundation MCR will be used to track contributions).
World Polio Day Carnival, Thursday, October 24, 2019:
Segra Ball Park in Columbia, SC (11:00am to 2:00pm)
Event to create awareness for Rotary's fight against polio. There will be food, beer tasting, games, prizes and fun. Free Admission.
Everyone is invited: Rotarians, Family, Friends & Neighbors.
See attachments for more information including a Press/News Release & Sample World Polio Day Proclamation.
In 1985 Rotarians made a promise to the children of the world to eradicate Polio from the face of the earth… We keep our promises! Thank You to all Rotarians for your continued support to eradicate this terrible disease,
Bernie
End Polio Now Chair
District 7770
The Rotary Foundation supports the efforts of Rotary International to achieve world understanding and peace through international humanitarian, educational, and cultural exchange programs. It is supported solely by voluntary contributions from Rotarians and friends of the Foundation who share its vision of a better world.
Congratulations to our recently recognized Major Donors; Mr. & Mrs. John Snowden, Mr. & Mrs. Al Stoll and Mr. and Mrs. Joe Schady. 
They are being recognized by our District Governor (7770), Johnny Moore. During his conversation as guest speaker, he reiterated the need to share with others what Rotary accomplishes in our communities around the world as a way to increase our ranks and expand our base.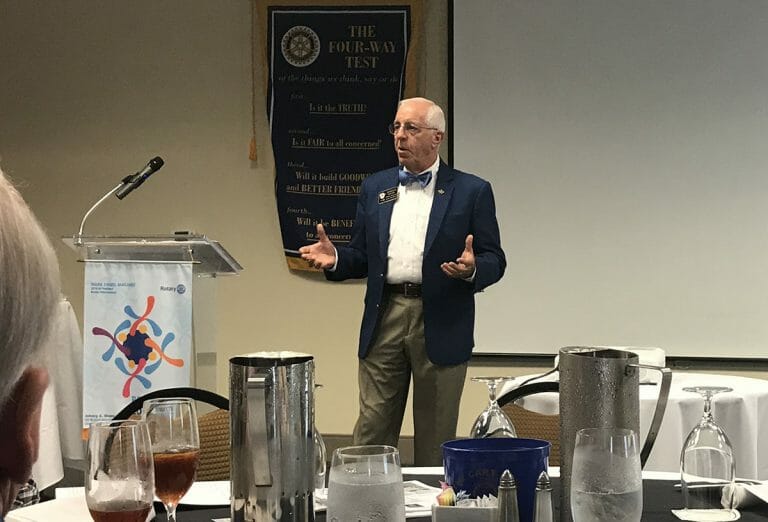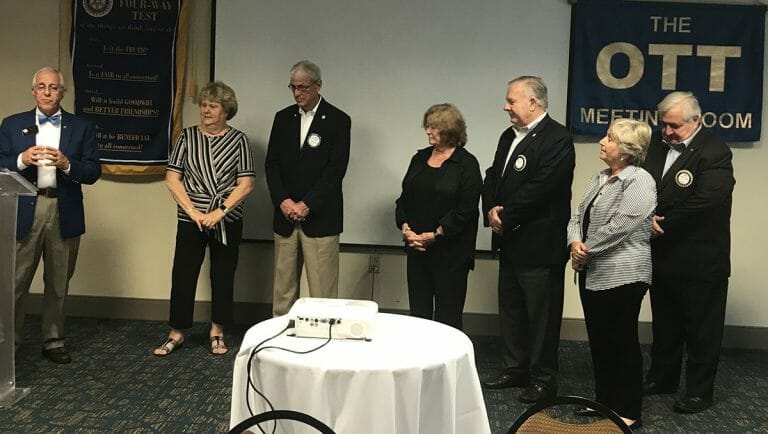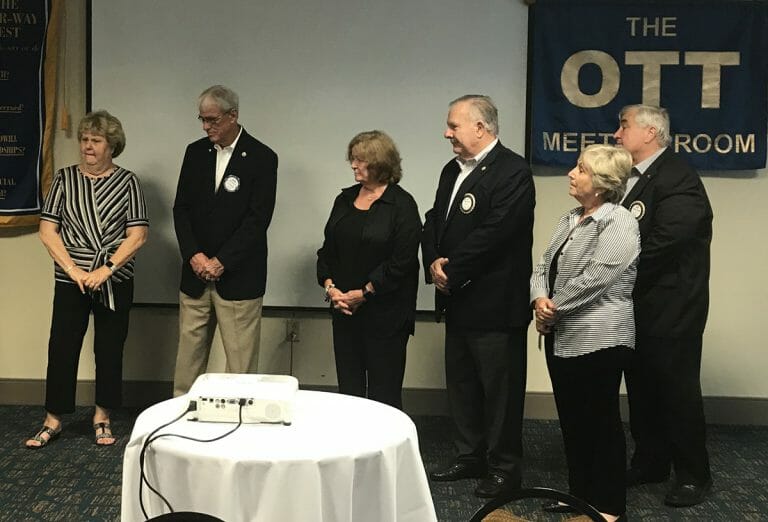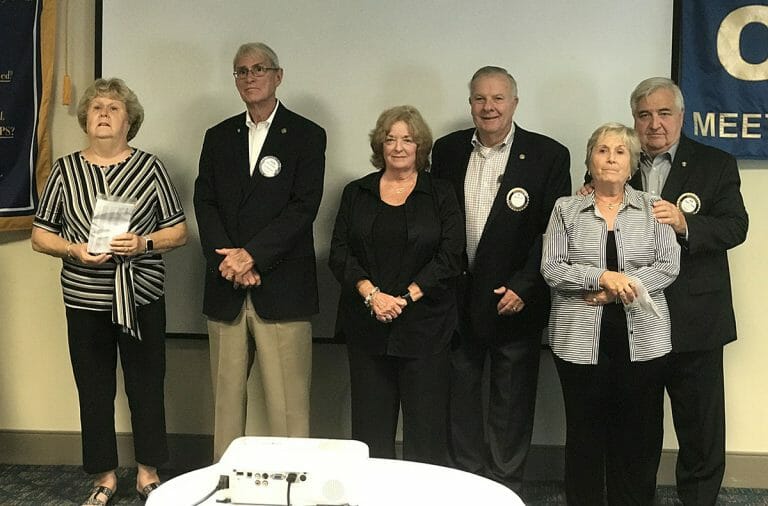 The North Charleston Rotary Club recently recognized several local organizations that were awarded monies from our Duck Race proceeds.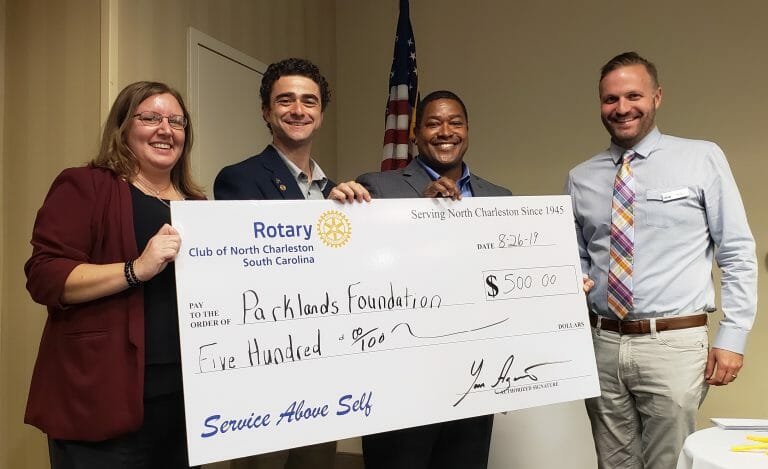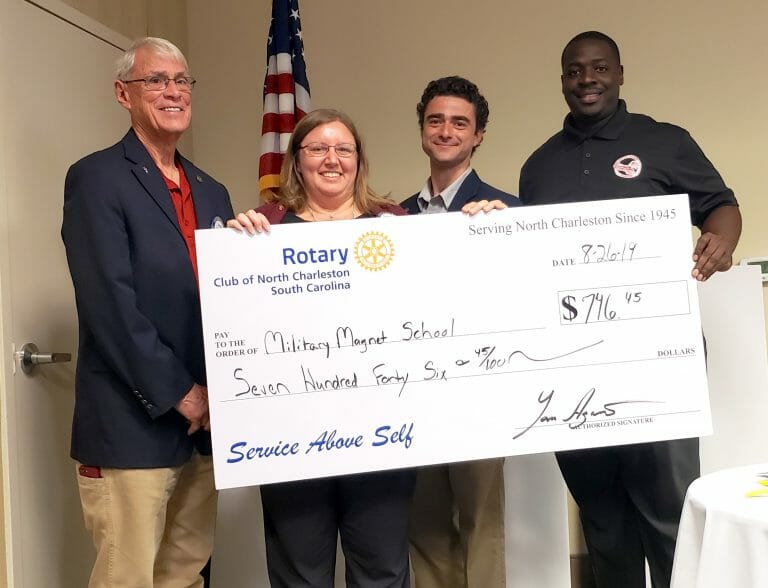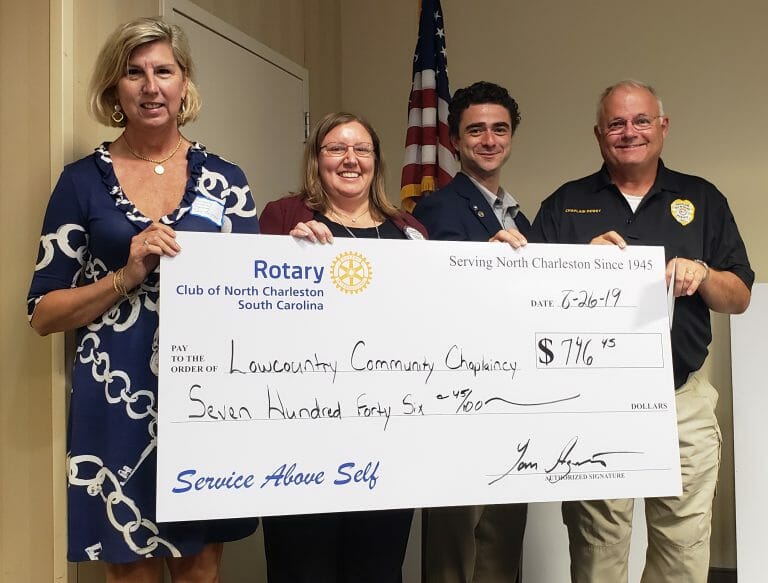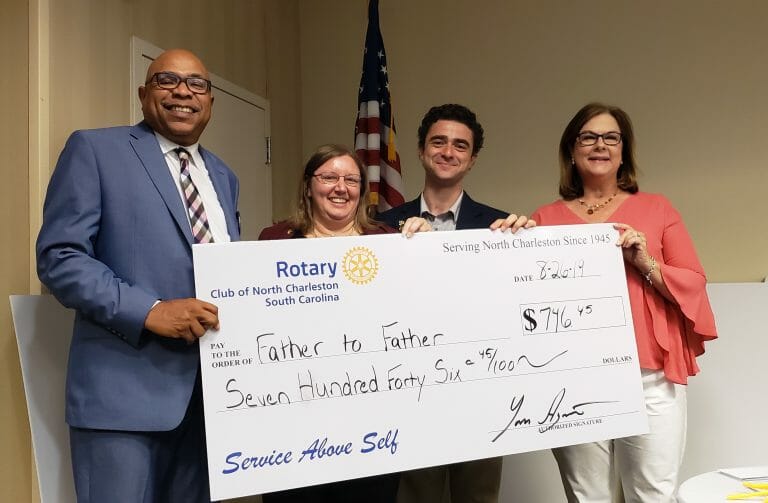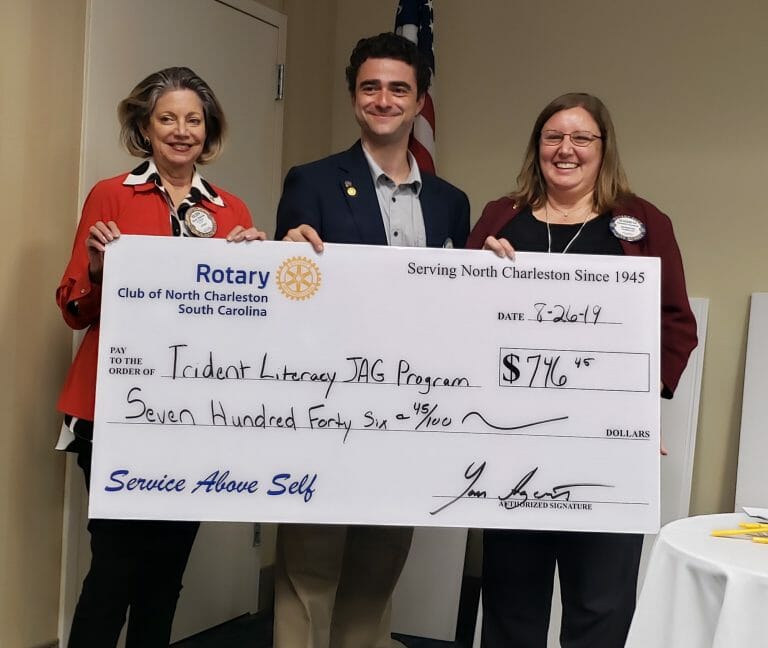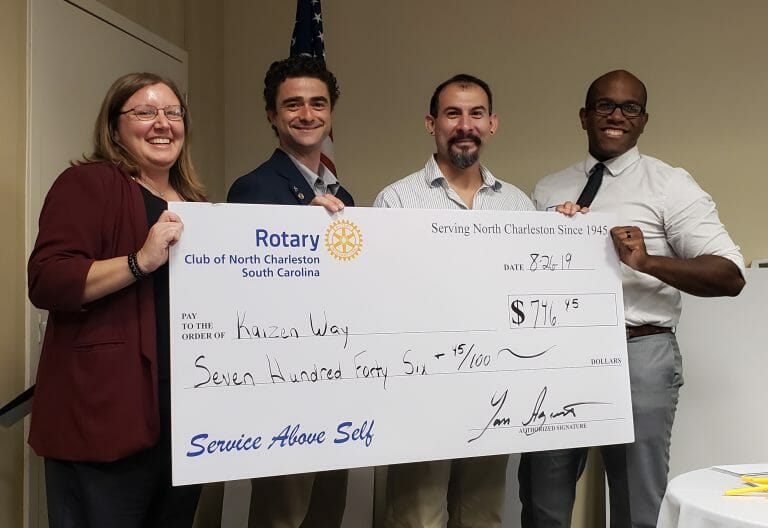 This year's grant recipients were:
Charleston Area Senior
Citizens Services
Coastal Crisis Chaplaincy
Father to Father
Healing Species
Kaizen Way
Lowcountry Autism Foundation
Lowcountry Community Chaplaincy
LYTA – Lowcountry Youth Tennis Association
Military Magnet
Parklands Foundation
Patriots Point Naval and Maritime Museum Foundation
Respite Care
Trident Literacy Association
Your participation in adopting a duck helps fund these donations to non-profit organizations right here in our community