The Rotary Club of North Charleston recently presented checks to several local community groups in support of their missions.
This year's recipients included Patriots Point Naval and Maritime Museum Foundation, Trident Literacy, Cannon Street YMCA, Parklands Foundation, Water Mission, Midtown Productions, Military Magnet, Lowcountry Autism Foundation, Coastal Crisis Chaplaincy, and Respite Care.
In addition, Father to Father along with Communities in Schools each received grants of $2,500 each.
The grants totaling more than $12,000 were funded by our participation in the Rotary Duck Race and other fundraising events.
Several club members were also recognized for their volunteer contributions. Pictured receiving their plaques from Yan Agrest are Don Smith, Elizabeth Goodman and Burnet Mendalsohn.
Rotarian Donald Smith recently visited Hunley Park Elementary School in North Charleston to distribute dictionaries to several classes.
This is part of our ongoing efforts to increase literacy in our community.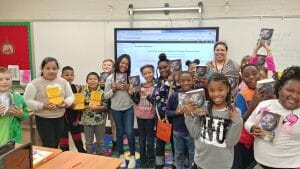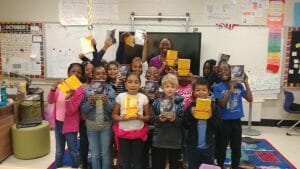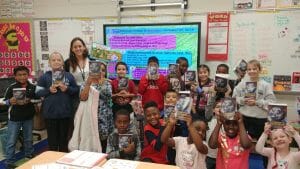 The new board was inducted at the July 15, 2018 meeting. Incoming President Kevin Issac, along with a team of dedicated board members and the club's support will remain steadfast in the Rotary vision and mission.
Photos by Marty Burroughs