The Rotary Foundation supports the efforts of Rotary International to achieve world understanding and peace through international humanitarian, educational, and cultural exchange programs. It is supported solely by voluntary contributions from Rotarians and friends of the Foundation who share its vision of a better world.
Congratulations to our recently recognized Major Donors; Mr. & Mrs. John Snowden, Mr. & Mrs. Al Stoll and Mr. and Mrs. Joe Schady. 
They are being recognized by our District Governor (7770), Johnny Moore. During his conversation as guest speaker, he reiterated the need to share with others what Rotary accomplishes in our communities around the world as a way to increase our ranks and expand our base.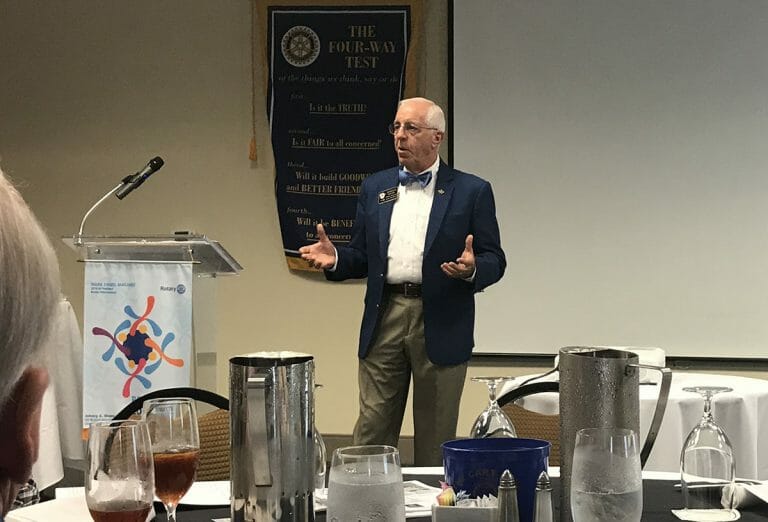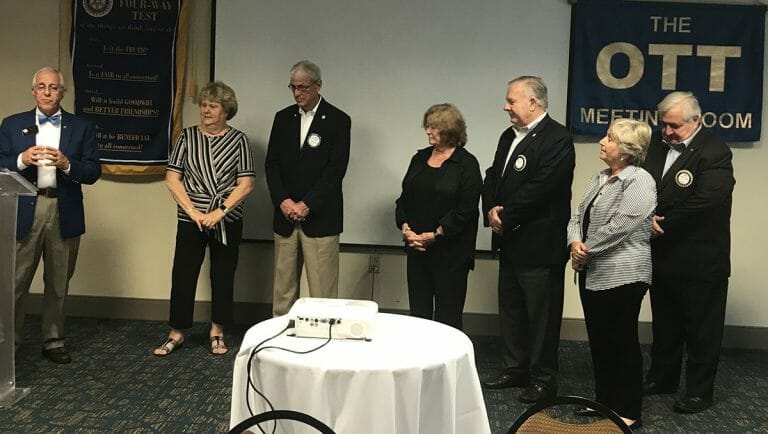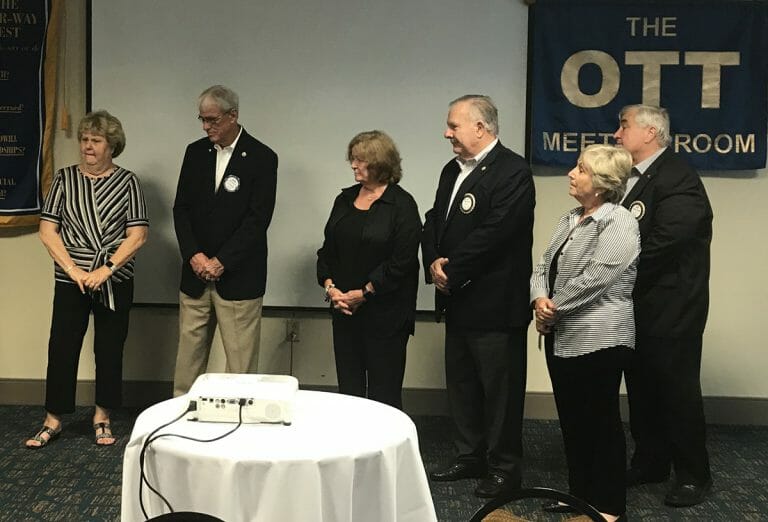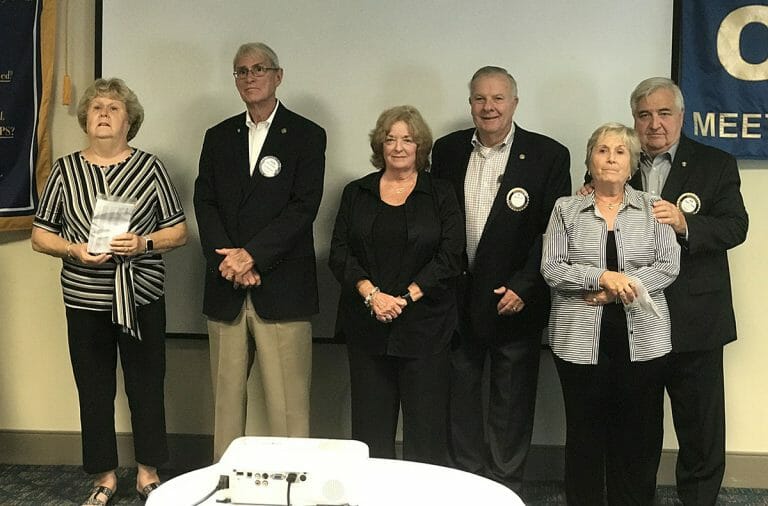 The North Charleston Rotary Club recently recognized several local organizations that were awarded monies from our Duck Race proceeds.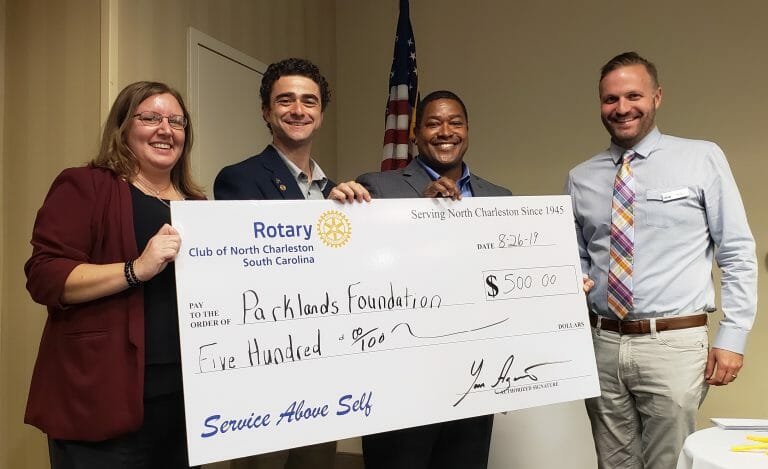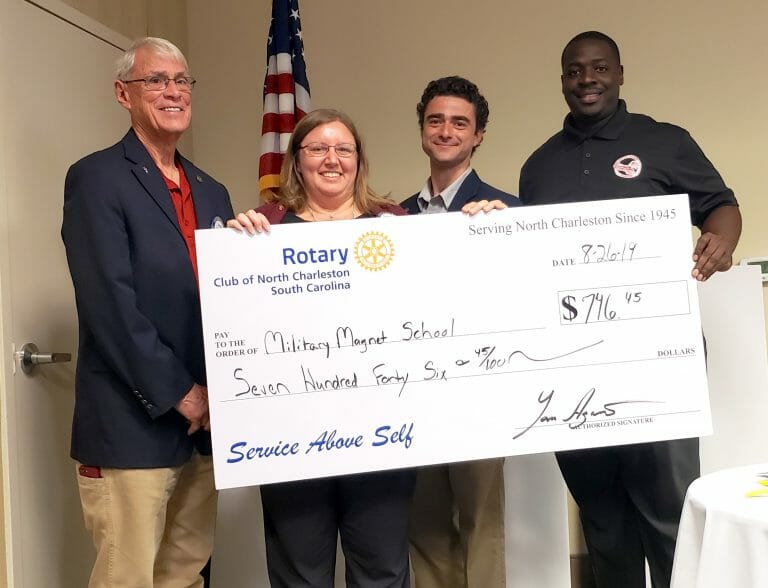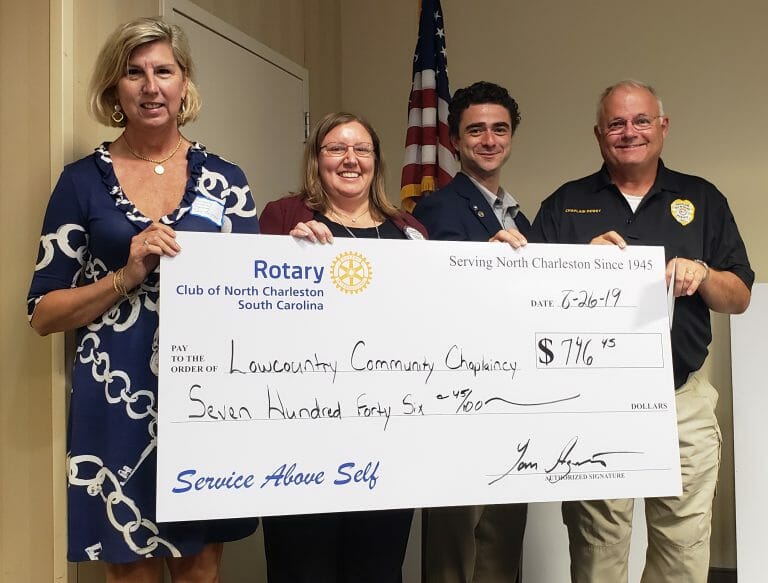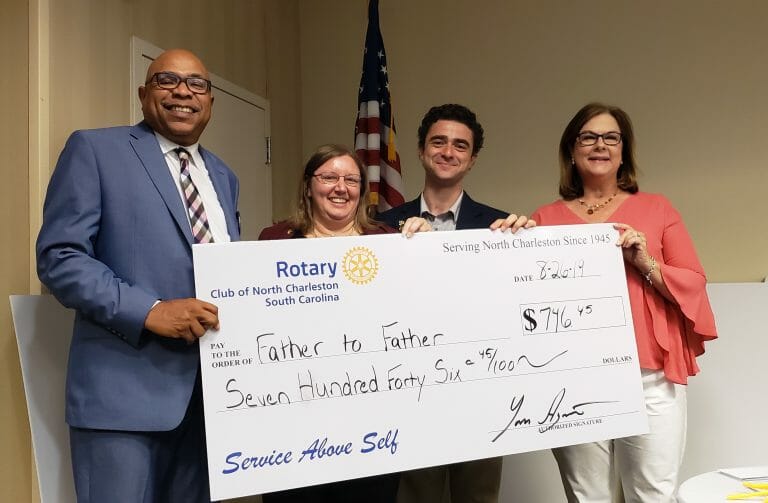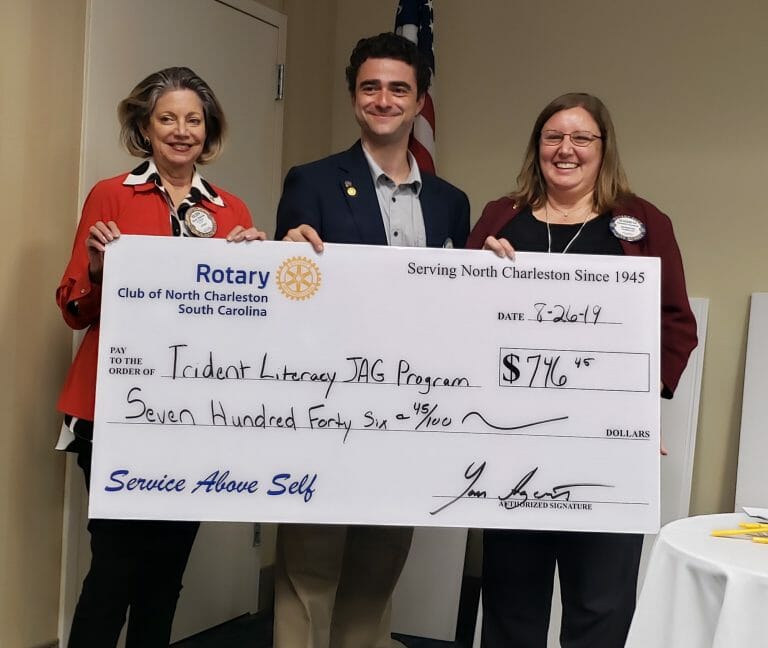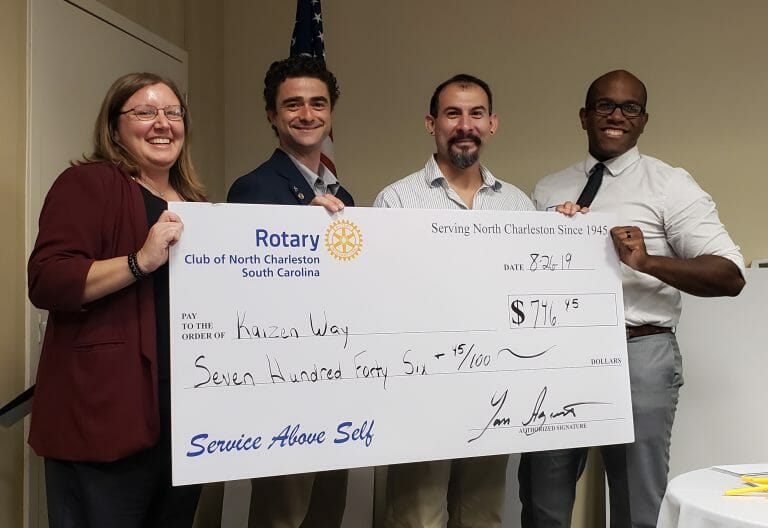 This year's grant recipients were:
Charleston Area Senior
Citizens Services
Coastal Crisis Chaplaincy
Father to Father
Healing Species
Kaizen Way
Lowcountry Autism Foundation
Lowcountry Community Chaplaincy
LYTA – Lowcountry Youth Tennis Association
Military Magnet
Parklands Foundation
Patriots Point Naval and Maritime Museum Foundation
Respite Care
Trident Literacy Association
Your participation in adopting a duck helps fund these donations to non-profit organizations right here in our community
The number of wild polioviruse cases in Pakistan continue to rise and are now at 45 cases reported in 2019 vs 12 cases in all of 2018.
Numerous factors have contributed to the rise:
Fake news that vaccinations were causing children to become ill, and as a result, mistrust has increased.
Vaccination teams suffering attacks/deaths, and as a result, all vaccinations were stopped for an extended period.
Elections were taking place resulting in local officials being replaced.
The weather has been hot favoring the virus.
There is some good news. A new streamlined vaccination drive was announced to make vaccination campaigns faster, less intrusive and friendlier to the families being visited. However, Aziz Memon (Pakistan's RI Polio Coordinator) said that eradicating Polio in Pakistan may take longer than hoped.
Total # of wild polio cases in 2019: 56. Compared to 12 in same period last year.
Afghanistan: 11, Pakistan: 45, Nigeria: 0
Please plan on attending our World Polio Day Event, Thursday, October 24, at Segra Park, Columbia, SC (11:00am – 2:00pm) . Join us for food, fellowship, fun, music, and beer! Help us raise awareness for the eradication Polio Worldwide.
Thank you for all you do to End Polio,
Bernie
End Polio Now Chair
District 7770
"Countdown to History"