When:
November 27, 2023 @ 12:15 pm – 1:30 pm
2023-11-27T12:15:00-05:00
2023-11-27T13:30:00-05:00
Where:
Hilton Garden Inn Airport
5265 International Blvd
North Charleston, SC 29418
USA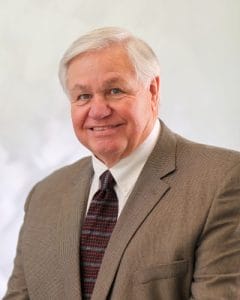 Mayor R. Keith Summey has become widely known as a community consensus builder. He was elected as the 3rd Mayor of North Charleston in October of 1994 to fill an unexpired term of office and has been reelected in seven consecutive elections. During his tenure he has led North Charleston to achieve a new sense of pride never seen in his City. Improving municipal services and defining a vision for the City have hallmarked his tenure. Upgrading the quality of life of the citizens of North Charleston continues to be the top goal of Mayor Summey.
Under Mayor Summey's leadership, North Charleston continues to drive the State's economy as the epicenter of business development, offering a business friendly community, rich with incentives to allow companies to compete on a global scale. He has promoted a young, highly skilled workforce and has attracted diverse industries, such as aerospace, automotive, aviation, bioscience, defense, renewable energy, financial services, and information technology.
Highlighting the successes of Mayor Summey's vision, North Charleston continues to receive validation on a national level. North Charleston has received the National League of Cities Award for Municipal Excellence and Home Depot Foundation's Award of Excellence for Sustainable Community Development among other recognitions.
First working in community service, Mayor Summey was selected to serve on the Charleston County Election Commission eventually becoming its Chairman. Both political parties gave him glowing remarks for his fairness in handling the elections.
In 1986, Mayor Summey continued his community service by winning election to the North Charleston City Council and then elected to Charleston County Council in 1988. He served as Chairman of Charleston County Council for three years and during his term, led the expansion of County Library System and oversaw the way solid waste was handled by the County. A new Tri-County Economic Development Authority was formed under the desire of Chairman Summey and the Chairmen of County Council in Dorchester and Berkeley Counties. The successes of the Authority have been many since the mid-1990's.
With the Mayor's roots in his local community, he offered himself for election to the Office of Mayor of North Charleston in 1994. Growing up in Cottageville, South Carolina and eventually Atlanta, Georgia gave Mayor Summey his perspective of community. His family moved to North Charleston, South Carolina in the early 1960's where he graduated from Chicora High School and Baptist College.
Mayor Summey received recognition from Charleston Southern University with the reception of an Honorary Doctorate of Public Service on Saturday, December 16, 2006 during the University's fall graduation ceremony.
Mayor Summey was born in Cottageville, South Carolina in 1947. He graduated from Chicora High School and the Baptist College at Charleston, now Charleston Southern University. He and his wife, Deborah, have two children, Elliott and Annie and daughter-in-law Allison, and four grandchildren.