When:
November 1, 2021 @ 12:15 pm – 1:30 pm
2021-11-01T12:15:00-04:00
2021-11-01T13:30:00-04:00
Where:
Hilton Garden Inn
5265 International Blvd
North Charleston, SC 29418
USA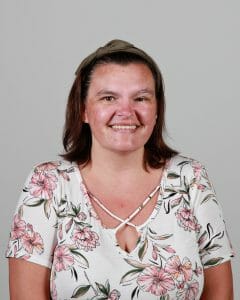 Melissa Couture,  Co-founder and Secretary of Better Ballot SC will be our guest speaker.

Ms. Couture is the current Charleston County Libertarian Party state representative and Fundraising Committee chair.
Better Ballot SC is working to bring a better, more inclusive voting system to South Carolina.
We are a nonpartisan grassroots movement comprised of a diverse group of South Carolinians who are uniting under a common cause: to make elections more fair with instant runoff voting.
What is Instant Runoff Voting?
IRV is a simple, fair, and easy way to enable more voices and provide more choices for South Carolina voters.
IRV ensures the winning candidate has majority (More than 50%) support and that similar candidates can't split the vote or "spoil" the election.
Instead of picking just one candidate, IRV allows you to rank any or even all the candidates on your ballot — ensuring EVERY VOTE MATTERS.