Oct
25
Mon
MEETING – Guest Speaker – Brent Jonas, One Region Roadmap

@ Hilton Garden Inn
Oct 25 @ 12:15 pm – 1:30 pm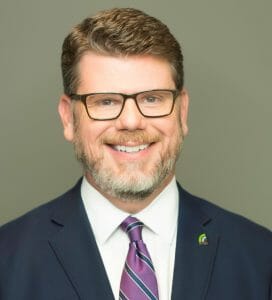 Brent Jonas is responsible for strengthening relationships with the CRDA's public and private stakeholders. He works closely in partnership with the President & CEO to cultivate and maintain relationships with both new and existing investors. Brent serves as a conduit between the CRDA and the region's elected officials and their staffs, representing the CRDA during discussions relevant to the CRDA and our regional economic development mission. Brent also represents the CRDA at key local and statewide events, community meetings, and speaking engagements, and provides professional support to the Leadership Development Committee of the CRDA Board of Directors.
Brent has a diverse background that serves him well in his role, with over twenty years of public and private sector experience. During his career, Brent has served as the Director of the SC Board of Long Term Health Care Administrators, was a Budget Analyst on the staff of the SC House of Representatives Ways and Means Committee, held a position as Special Assistant to the President of Trident Technical College, and spent almost a decade as a Commercial Realtor®. Prior to joining the CRDA, Brent was working as a Consultant in the health insurance industry.
Brent holds a degree in political science from Presbyterian College and a Master's in Public Administration from the University of South Carolina.
Nov
15
Mon
MEETING – Guest Speaker – Morgan Grimes and Shannon Meder, BCDCOG

@ Hilton Garden Inn
Nov 15 @ 1:15 pm – 1:30 pm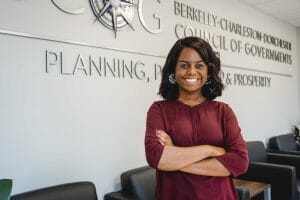 Morgan Grimes is the Lowcountry Rapid Transit Public Outreach Specialist. She joined BCDCOG in 2020 as a Communications and Outreach Specialist for several of the BCDCOG transportation projects. In her role, she serves as the key point of contact for communication efforts with stakeholders, such as business owners, religious leaders, organization presidents, property owners and more. Morgan is a graduate of the University of South Carolina School of Journalism and Mass Communications.
---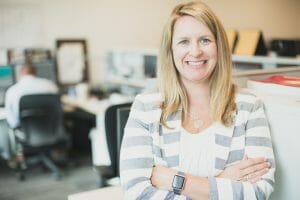 Shannon Meder is a senior environmental planner and project manager with 22 years of experience delivering planning and environmental services for public facilities, including those implemented under alternative delivery. With expertise in linear facilities, her focus includes project management at the project development phase most often in delivery of NEPA documentation and permitting of projects for various public sector clients. Shannon has managed and/or assisted in the preparation of more than 100 NEPA documents and planning studies, ranging from categorical exclusions to environmental impact statements for state DOTs, local transportation authorities and municipal clients in South Carolina and across the Southeast. Shannon is a native Virginian, a graduate of the University of South Carolina and a resident of the Lowcountry for 17 years. Her husband, Dennis, is a civil engineer specializing in bridge construction and they are the proud parents of four young boys, Hayden, Ashley, Logan and Mattison.