When:
November 6, 2023 @ 12:15 pm – 1:30 pm
2023-11-06T12:15:00-05:00
2023-11-06T13:30:00-05:00
Where:
Hilton Garden Inn Airport
5265 International Blvd
North Charleston, SC 29418
USA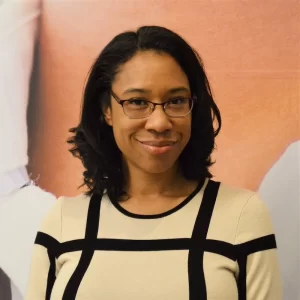 Dr. Ruth Chambers-Turner is the Director of the start-up school, Palmetto Excel Center, a public charter high school in North Charleston, SC, for adults returning to earn their high school diplomas, industry-recognized certification, and/or dual enrollment credit.
Dr. Turner joined Palmetto Excel from Washington, DC, where she was the director of the DC Goodwill Excel Center (GEC). During her time in this position, she held the positions of STEM Teacher on the GEC founding team, Lead Instructor (Assistant Principal), and Director when the school expanded to two schools.
Dr. Turner earned her bachelor's degree in chemistry at Central State University, her master's degree in microbiology and immunology, and her doctorate in education. Dr. Turner conducted her doctoral research on tutoring and teaching strategies that promote the construction of knowledge. She also researched adult learning theory and currently applies her research and her personal experience of the challenges and motivations of adult learners to coach her team in empowering adults to achieve the goal of graduation.
Dr. Turner's professional mission is to 1) promote a student-first culture that resonates with the importance of student-staff partnerships, 2) facilitate the interdependence between school departments (teams) with the overall goal of diminishing student barriers, 3) to ensure that a relevant and rigorous curriculum is cognitively accessible to all students, and 3) provide avenues to educational and career opportunities to students that earnestly wish to change their futures but need the support of a non-traditional learning environment to be successful.