When:
October 10, 2022 @ 12:15 pm – 1:30 pm
2022-10-10T12:15:00-04:00
2022-10-10T13:30:00-04:00
Where:
Hilton Garden Inn
5265 International Blvd
North Charleston, SC 29418
USA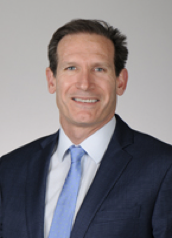 Dr. Denis Guttridge is a Professor in the Department of Pediatrics at the Medical University of South Carolina (MUSC). He received his Bachelors of Science degree from the University of California, San Diego, where he majored in Cell Biology and Biochemistry.
After receiving a Master's Degree in Biochemistry from Long Beach State University, he obtained his Ph.D. in Biological Sciences from the University of California, Irvine, and subsequently performed postdoctoral training at the Lineberger Cancer Center at the University of North Carolina, Chapel Hill.
As a postdoctoral fellow, Dr. Guttridge performed studies to examine the role of a transcription factor called NF-κB in regulating the differentiation of cells. Since differentiation is a process that is often compromised in cancer, he studied how NF-κB controls differentiation as a way to better understand the role of this transcription factor in cancer.
To study differentiation, Dr. Guttridge utilized a model of skeletal muscle.  Muscle cells readily differentiate and are amendable to both in vitro and in vivo studies.  Using this model system, Dr. Guttridge made the discovery that NF-κB inhibits skeletal myogenesis, and that in response to cytokines such as TNFα, muscle turnover occurs via NF-κB.  He also made the link that this regulation may occur in a muscle wasting condition that often occurs in cancer patients, especially in pancreatic cancer, called cachexia.  The cachexia syndrome is defined by rapid weight loss due to skeletal muscle wasting, and patients that suffer from cachexia are much more difficult to treat with standard chemotherapy.  As a result, cachexia patients have a poorer prognosis and a lower quality of life. That research led Dr. Guttridge to start up his own laboratory at Ohio State University. In his lab he continued focusing on NF-κB and cancer cachexia and also became interested in examining the relationship between NF-κB and other muscle wasting conditions such as in the pediatric disease, Duchenne muscular dystrophy, and the childhood cancer, Rhabdomyosarcoma.
After 18 years at Ohio State, Dr. Guttridge moved his laboratory to MUSC in 2018 to serve as the Director of the Darby Children's Research Institute and Associate Director of Translational Science in the Hollings Cancer Center. He served as Interim Director of the Hollings Cancer Center between 2019-2020. His laboratory continues to focus on NF-κB signaling with connections to cancer and chronic muscle disorders.