When:
August 29, 2022 @ 12:15 pm – 1:30 pm
2022-08-29T12:15:00-04:00
2022-08-29T13:30:00-04:00
Where:
Hilton Garden Inn
5265 International Blvd
North Charleston, SC 29418
USA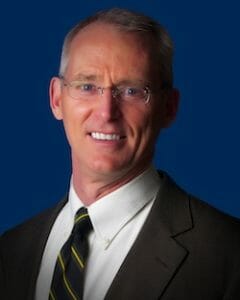 Bob Inglis is the Executive Director of republicEn.org. He was elected to the U.S. Congress in 1992, having never run for office before. He represented Greenville-Spartanburg, South Carolina, from 1993-1998, unsuccessfully challenged U.S. Senator Fritz Hollings in 1998, and then returned to the practice of commercial real estate law in Greenville, S.C. In 2004, he was re-elected to Congress and served until losing re- election in the South Carolina Republican primary of 2010.
In 2011, Inglis went full-time into promoting free enterprise action on climate change and launched the Energy and Enterprise Initiative ("E&EI") at George Mason University in July 2012. In the fall of 2014, E&EI rebranded to become republicEn.org.
republicEn is a growing grassroots community of over 10,000 Americans educating the country about free-enterprise solutions to climate change. The organization is a 501)c)(3) operation hosted at the George Mason University Foundation and educates, recruits and organizes conservative voices for action on climate change.
For his work on climate change Inglis was given the 2015 John F. Kennedy Profile in Courage Award. He appears in the film Merchants of Doubt and in the Showtime series YEARS of Living Dangerously (episodes 3 and 4), and he's spoken at TEDxBeaconStreet and TEDxJacksonville.
---
About republicEn.org
republicEn.org is a 501(c)(3) educational initiative based at George Mason University. We conduct educational programming on the power of free-enterprise solutions to climate change. Our growing community of over 10,000 "republicEns" is dedicated to building an #EcoRight movement to apply conservative principles to climate action.
The organization is a
501(c)(3) operation hosted at the George Mason University Foundation
educates, recruits and organizes conservative voices for action on climate change