Jun
21
Mon
MEETING – Paul Brown, Terrace Theatre

@ Hilton Garden Inn
Jun 21 @ 12:15 pm – 1:30 pm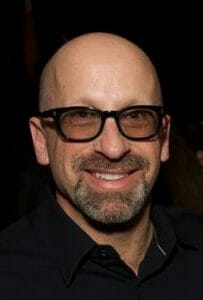 Paul Brown purchased the TERRACE THEATER in Charleston SC in 2010. Since his ownership, the Terrace now captures the top 5% or Art House Crossover audiences in the South East…. Our numbers are consistently top per screen average in Charleston.
Since 2010, The Terrace has been voted the
Top 12 Independent Theaters in America by AOL/ Moviefone
Top 10 Theaters in America by USA TODAY (2016)
Best Theater in Charleston in 2015 – 2018 CITY PAPER Best Of awards.
Paul is also the producer and executive director of the annual TERRACE CHARLESTON FILM FESTIVAL, which has contributed to the artistic growth of the local community.
Paul is proud of the increasing numbers of attendees at the Terrace, but most satisfied with the Terrace Theater's ability to be used as a tool for charitable organizations and community awareness.
The Terrace specializes in the films Paul has dedicated his professional career to producing. Paul's productions have premiered at such festivals as CANNES (2 times), SUNDANCE (3 times), TORONTO (6 times), NEW YORK, LONDON, and HONG KONG, among others. His productions have been broadcast around the world and he has worked closely with CTV, CBC, Nickelodeon, Showtime, HBO, and BBC.
Paul worked at the Ontario Film Development Corporation and then Rhombus Media as Head of Business Affairs. He attended the CANADIAN FILM CENTER. In 1990 he formed MIRACLE PICTURES INC. to produce high quality dramas for film and television.
His first feature film, I LOVE A MAN IN UNIFORM (Dir: David Wellington), premiered at CANNES FILM FESTIVAL and won the Genie Award for best actor and best supporting actor.
Paul was invited back to open the International Critic's Week Program at CANNES with his next feature film SOUL SURIVOR (Dir: Stephen Williams).
THE ASSISTANT (Dir: Daniel Petrie) was based on the novel by Pulitzer Prize winner Bernard Malamud and starred Academy Award nominees Armin Mueller-Stahl (SHINE) and Joan Plowright.
MY TEACHER ATE MY HOMEWORK (Dir: Stephen Williams), starred Shelley Duvall.
WHAT KATY DID (Dir: Stacey Curtis) was a British Canadian co-production starring Alison Pill and Dean Stockwell. (2000)
VIRTUAL MOM starred Sheila McCarthy and Debbie Reynolds and was sold to Nickelodeon Network .
I WAS A RAT (Dir: Laurie Lynd) a co-production with the BBC starring Tom Conti, Brenda Fricker, and Ned Beatty was an MOW based on Philip Pullman's book. I WAS A RAT won the audience award at the prestigious Sprockets Film Festival for Children, and the BEST CHILDRENS DRAMA and BEST CANADIAN DRAMA at the BANFF Film and Television Festival. (2001)
FAST FOOD HIGH starred Alison Pill and Gil Bellows (2002)
ZEYDA AND THE HITMAN was a black comedy starring Judd Hirsch, Gil Bellows, Danny Aiello and Oscar winner Mercedes Ruehl. (2005)
BREAKFAST WITH SCOT starred Golden Globe nominees Tom Cavanagh (ED) and Ben Shenkman (Angels in America). SCOT was the first gay themed movie to be supported by a major North American sports league (the NHL). (2009)
In 2011 Paul continued on his uniquely creative path, creating and producing the pilot SOLD, starring Maury Chaykin and set in the world of a boutique real estate agency.
Paul has produced a number of award winning film series including AURORA AT THE ALBRIGHT, a series of top Canadian film and filmmakers and the art that inspired their films shown at the renowned Albright Know Gallery in Buffalo and THE FISHER PRICE FAMILY FILM SERIES, bringing the best quality family films to the large screen, which is now in its 11th successful year.
Paul continues to work in the production field. His recent development slate includes a television film based on BOOKER PRIZE winner Peter Carey's children's novel, THE BIG BAZOOHLEY and THE PRISONER OF TEHRAN by MARINA NEMAT, directed by KARI SKOGLAND (Genie Award winning director of 50 DEAD MEN WALKING ). Paul is also working with director LAURIE LYND again, on a timely darkly humorous film TRUCK STOP.
In addition, Paul has created and taught an advanced film course at the University of Western Ontario and in 2002 was named FARMER OF THE YEAR for Halton Region.
1956 D MAYBANK HWY, Charleston SC 29407 phone: 843 762 4247 fax: 843 762 7065
E-mail: miraclepictures@earthlink.net